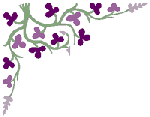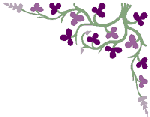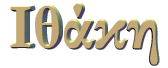 ITHAKA
A Tribute to Constantine P. Cavafy
(1863 - 1933)
"...And if you find her poor, Ithaka won't have fooled you. Wise as you will have become, so full of experience, you will have understood by then what these Ithakas mean."
Constantine Cavafy (Konstantinos Kavafis), one of the most distinguished Greek poets, was born on April 29, 1863 and died on the same date in 1933 in Alexandria (Egypt).

Through the pages of this WWW tribute, you will find:

a collection of most of Cavafy's poems,

a special tribute to the "Cavafy" movie (English),

a gallery with a few photos, paintings, presentations (for use in a classroom) and manuscripts

passages from articles, criticisms, memories (Greek),

news about symposiums, Cavafy's house, researches etc. (Greek)
a short list of some important publications (Greek) of Cavafy's works (and about Cavafy's works) and a list of recordings (Greek) based on Cavafy's poems,

mythological & historical personages in Cavafy's work (Greek),

a list of references and awards this site has received (English),

a list of links to Greek Literature Sites (English),
a "Guestbook" where you can leave your thoughts and comments...

Join our newsletter and receive news, updates etc. about this page. Click here.
---
You'll find an English (containing translations of the original poems) and a Greek section of the poems.
If you want to read the poems in Greek but you have trouble with Greek fonts, then you must go here. You'll find Greek fonts plus solutions to any problems you might have with them.
(Netscape users change the encoding from the "View" menu, like this:
Netscape / View / Encoding / Greek)
Finally, find out the new additions to this site, here.
---
For your comments, questions, additions send

Choose your language:
This page has been accessed
times since 20 March 1997
Last Updated: November 10th, 2005
---
This Site is a private creation and property. Most of the images, html documents, texts etc. are my property and therefore should not be used without my authorization. Any other site content is either copyrighted and belongs to its lawful (and stated) owners or is believed to be in the public domain (if this is not the case, please inform me accordingly).
---